Integrating Body, Mind & Spirit
The Wright Wholistic Wellness Center combines Energy Healing, Science, Intuitive Wisdom and Pure Essential Oils to facilitate integrated wellness for your body, mind and spirit.
We offer complimentary consultations and sessions for individuals, couples and groups.
In-person sessions will soon be available.
Distance sessions for individuals, couples and groups are over Zoom or the phone. This work is equally as powerful as it would be in person. You have the benefit of remaining in the comfort of your home or being in your favorite place.
A complimentary consultation over the phone gives you 20 minutes to ask specific questions about how we might work together so that you can determine if you would like to schedule a session.
Free Consultations
Schedule a 20 minute free consultation to assess your wholistic health needs. Individuals, couples and groups are all welcome!
Distance Sessions
Distance sessions are held over Zoom or phone. You have the added benefit of remaining comfortably in your home or in your favorite place!
Mediumship
As a medium in a session, I serve as a link, transmitting messages from your subconscious and the spirits of loved ones who have passed.
Consciousness Based Healing
Consciousness is all that is and is in all that is. Simply put, it means awareness. Every physical part of the body has a consciousness related to its function. The mind works at unconscious, subconscious and conscious levels. We can strengthen our natural consciousness at any and all levels with enhanced awareness and intention for optimal health.
Bodytalk
BodyTalk is a state-of-the-art wholistic healing system that addresses physical, mental, emotional and spiritual imbalances within the body's energy systems.
Essential Oils
Essential oils are natural, pure and powerful remedies that support wellness of the body, mind and spirit.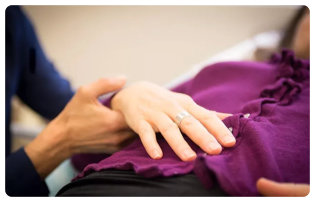 Reiki
Reiki is an energy healing technique that promotes relaxation and reduces stress-related anxiety.
Qigong
Qigong is a Chinese healing art and practice of meditation, controlled breathing and movement exercises.
What clients have to say about their sessions.
"I have known Vanessa for many years, and I highly recommend her unique form of Energy Healing. Through skillful knowledge and compassionate wisdom, she is able to facilitate Divine Healing Power within the whole person. She brings harmony, balance, and peace to aid in the integration of spiritual, mental, emotional, as well as, physical healing."
"This was one of the most significant balances I have received. After our session, I went immediately to the retreat where I interacted with 100 people. I felt calm, grounded with no need to apologize for who I was. In one of the meetings I was concerned about, for the first time I spoke calmly and expressed my truth with courage. Afterwards people thanked me for it. I felt unapologetic for walking on this earth, for being who I was and this is a new feeling for me!"

"Vanessa is very compassionate, caring, and kind in her approach. She listens to my concerns and is very thorough in identifying all the factors affecting my health and well-being. Her knowledge and use of essential oils enhance her work with clients. After each session, I feel more centered and relaxed."

"The sessions I had with Vanessa were milestones in my healing process. She showed me some painful beliefs I was carrying and helped me to release and clear them from my body and my mind. I was amazed at how she can listen to what our body is trying to tell us! She is genuine, caring and kind with an extraordinary gift to support healing. I have full confidence in Vanessa's work and recommend her without hesitation."
"I have had the pleasure of working with Vanessa a couple times after life-changing events I had recently experienced. She helped my mind uncover things that my body was holding onto, leaving me feeling rejuvenated, empowered and liberated. Vanessa genuinely cares about the healing and well-being of her patients."

"Vanessa is my go-to practitioner for everything that has ailed me over the years. Some past issues that have been resolved working with her are insomnia, heartburn, GI distress, joint pain, fatigue and headaches. I had a session with her after contracting Covid. I had a long list of symptoms and felt terrible. Afterwards, I started feeling better within hours and the symptoms only lasted 4 days!"